Air travel is fast but when you have a family it can get expensive fast! So our family is on the road, a lot.
My Top 5 MUST HAVE Tips for Taking Road Trips on a Budget
1.Plan Ahead: This one is legit and I'm telling you this as someone who does not like to plan. If you really want to save money, you can't do the random stop style road trip, you actually have to plan. This means, map out the actual trip and all the major places you intend to visit and cities you will be staying at in order to map out lodging. Also, plan out the things that are must-haves for you such as tours, or cool restaurants, etc. This will help you as you budget.
Also, if you really want to save money, google around before you decide where to go. If you can be flexible on the "where" you'll save a ton. For example, heading to Destin in the middle of July during peak season might not be the best-I'm not saying I haven't done it, but it would have been much better to end up in Gulf Shores instead. Just be flexible…
2. Airbnb Like No Tomorrow: Personally, I have used everything from Priceline to VRBO and all the others but I have found Airbnb to be the most frugal option. If you really want to save money, you can stay with other people as in, rent a room in a stranger's house. I did that once, on accident, it was awkward-not my thing. But, if you plan ahead, you can really find some great frugal stays. I'm going to give you a few examples, I have not stayed in these below but these were certainly options I checked out for our road trips and again, you have to book ahead of time. Check these out:
This airstream is in Panama City, FL for $125 a night-not bad but especially not bad being that it sleeps 4 people. That's your whole family in a unique, super funky and cool airstream in Florida for the same price as a Holiday Inn. Not bad, my friends. Of course, we are a family of 7 so someone who have to sleep outside…
How about a Trolley Car in Colorado Springs for only $76 a night? The picture is a little blurry but it looks super cute and CLEAN which is the most important thing, in my opinion. The point is, you can find almost anything on Airbnb.
While I was planning our next Colorado Road trip, I found tents for rent at $25 a night. So, depending on your level of "roughing it," you could get along fairly cheap. To be clear, you won't find me in a tent…
3. BYOF: Bring your own food, my friends.
The two major reasons why I choose rentals through Airbnb over hotels are first, my son and I both have food allergies so we have to cook and two, it saves a serious amount of money.
When you travel, it's hard to figure out what restaurants will be around you which means, it's hard to budget. I've been in places where I didn't want to leave the hotel which meant I had to order food in the hotel and it cost a fortune. So, we plan ahead.
Because of my son's food allergies (he has multiple life threatening food allergies) I travel with literally every single thing he will eat (breakfast, lunch and dinner) for the entire trip. I do not take the chance of not being able to find a health foods store or running out of food.  The cool part is, it saves a ton of money because we end up packing ours as well.
The next option is freezer cooking, this begins at home where you carefully plan out each meal and freeze it so it can be cooked when you arrive at your destination. If you use this method, I recommend checking out dry ice if you don't have some kind of super cooler like a YETI to keep the food frozen.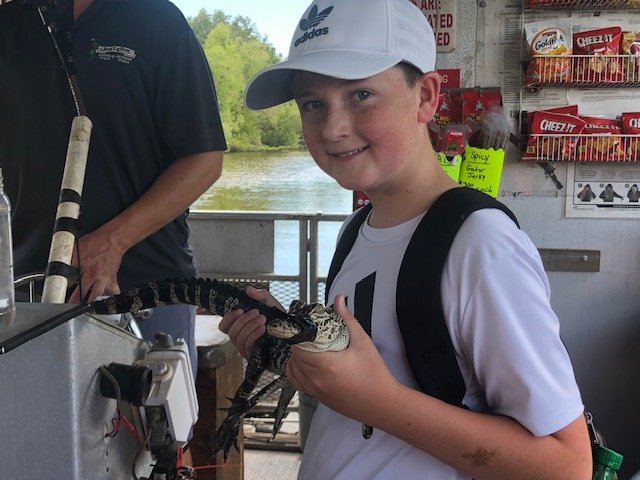 4. Attractions: So, now you're there, you've got a place to stay and you've got the food but now what? It's time to figure out what to do without losing all of your dough. The very FIRST place to check is Groupon, yep, that's what I said. Believe it or not, it still exists.
You can use Groupon to search for attractions, tours or whatever you want to do. If you seriously want to save money, I suggest letting Groupon tell you what to do and just follow the attractions it offers.
We recently road tripped to New Orleans and I used Groupon to purchase our Swamp Tour and Plantation Tours for half the price (see smiling child above)! Just make sure you double check the fine print so you know when to redeem the offer and check the website of the actual attraction too just to be sure you're getting the best deal.
5. AAA: Yep, AAA. A membership to AAA pays for itself with one flat tire or a few hotel stay discounts. Seriously. Typically, when I do major road trips, it's me, my mom and my kiddos. And, don't get me wrong, we're tough women but changing tires on the side of the road is not our thing. Also, AAA gives you the peace of mind that you have someone to call if you did break down somewhere.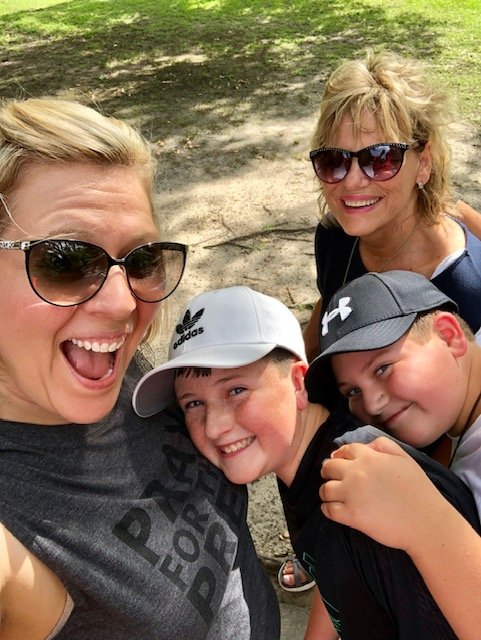 I'll also mention here, my car gets fully inspected before we leave for any long road trip. So, I do spend some money in this department. I drive a 2015 Tahoe, it's in great shape but I have driven it multiple times across the country and I don't want to break down so I keep up on every little thing and I get it checked before every road trip. In my opinion, it's well worth it.
These are a few of my favorite trips, as I publish the itineraries for our actual road trips, you'll find more tips and tricks tucked away in there. Keep in mind, it's not free but it is significantly cheaper than flying and can be done even on the tightest budget. Happy travels!
PS. There are affiliate links tied to some of the links in this post, that simply means if you use those links, I do get a referral kickback of some kind. Those websites were not posted for that reason, however, they were honestly used because I am actually recommending them for the purpose of saving money. 🙂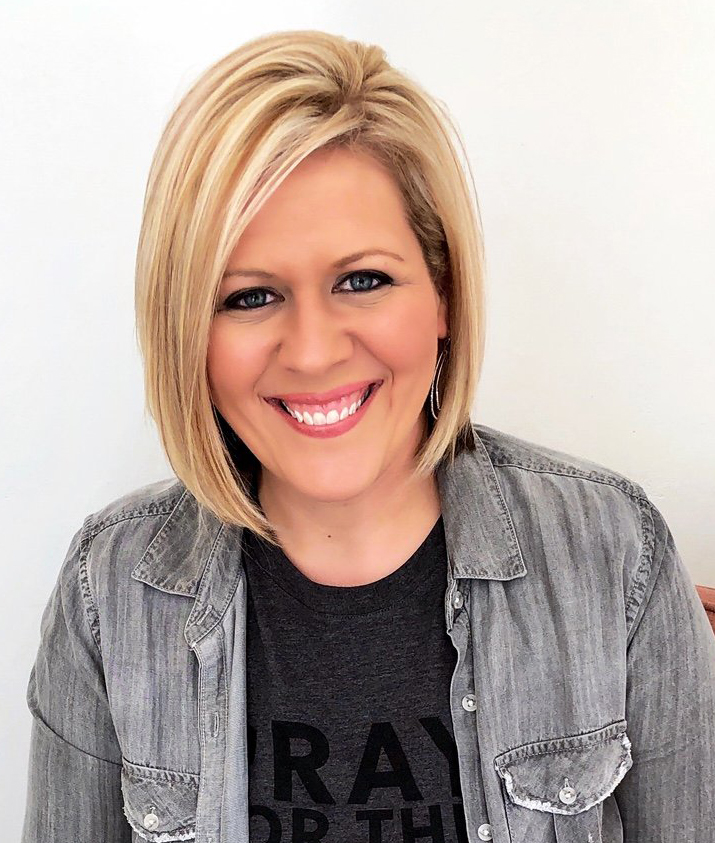 Sarah Ann – Speaker Writer Warrior
FB @SarahAnnSpeaks or SarahAnnSpeaks.com